We will have 4 artists at the Rochester Hills locations doing Friday the 13th flash!
All tattoos are strictly off the flash sheets, and are priced accordingly, regarding color or outlines.
These are all first come first serve, no changes to the flash.
The cut off time for sign ins is at 7pm, and we will open the doors at 12pm!
Please call (248)844-5133 for any questions.
Shelby's Flash
All designs are full color and $130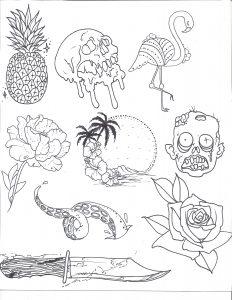 Kaetlyn's Flash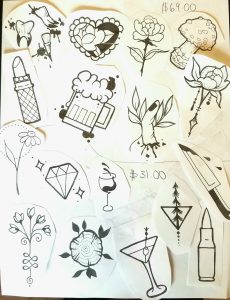 Rob's Flash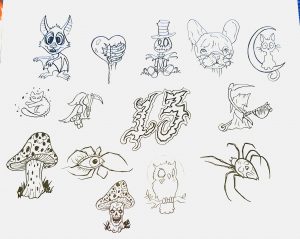 Nate's Flash
Priced with colors or just outlines.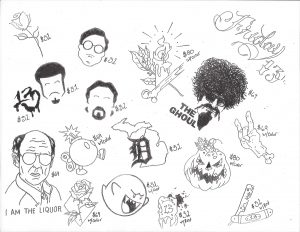 Sterling Heights will not be participating in this Friday the 13th Flash Special.