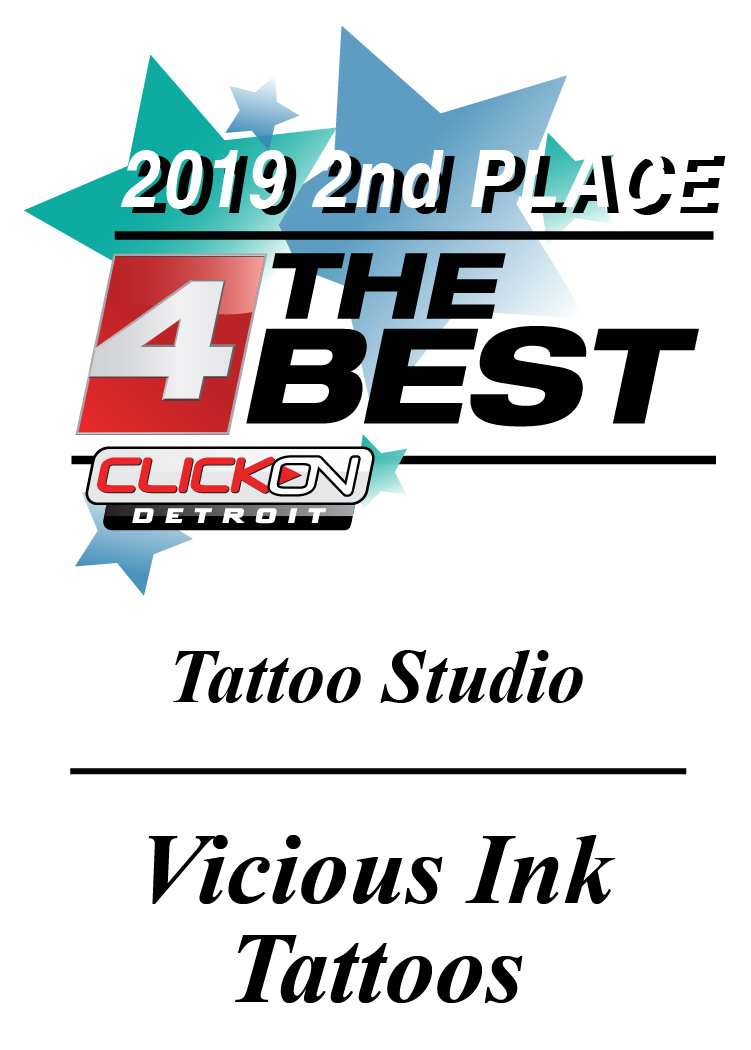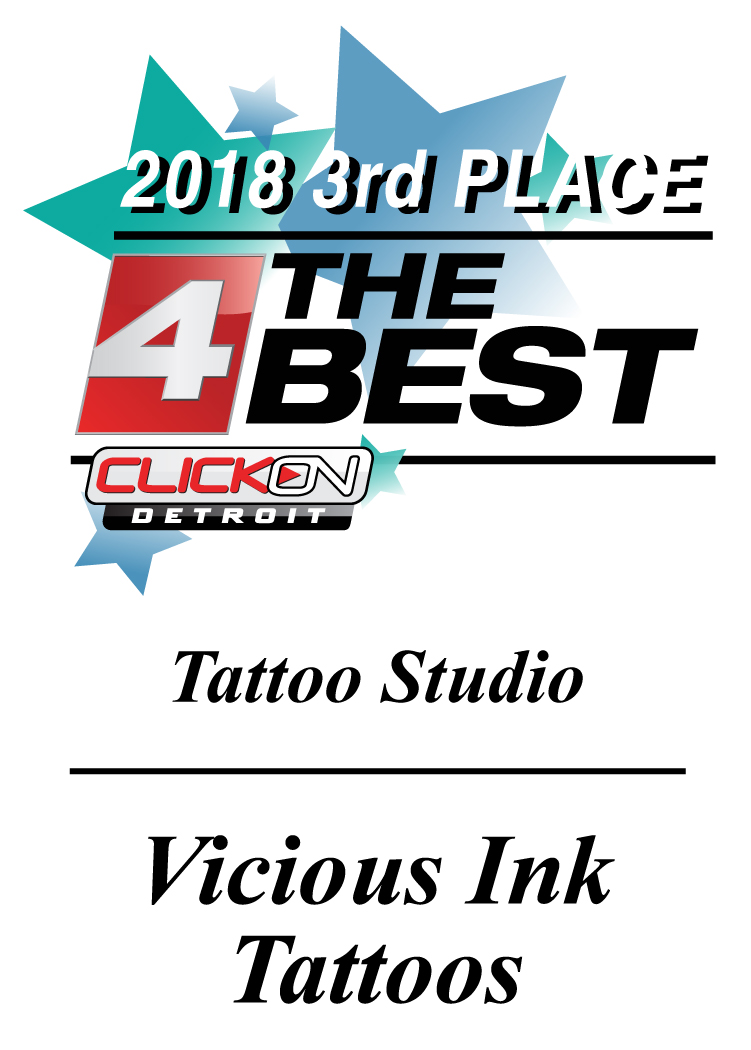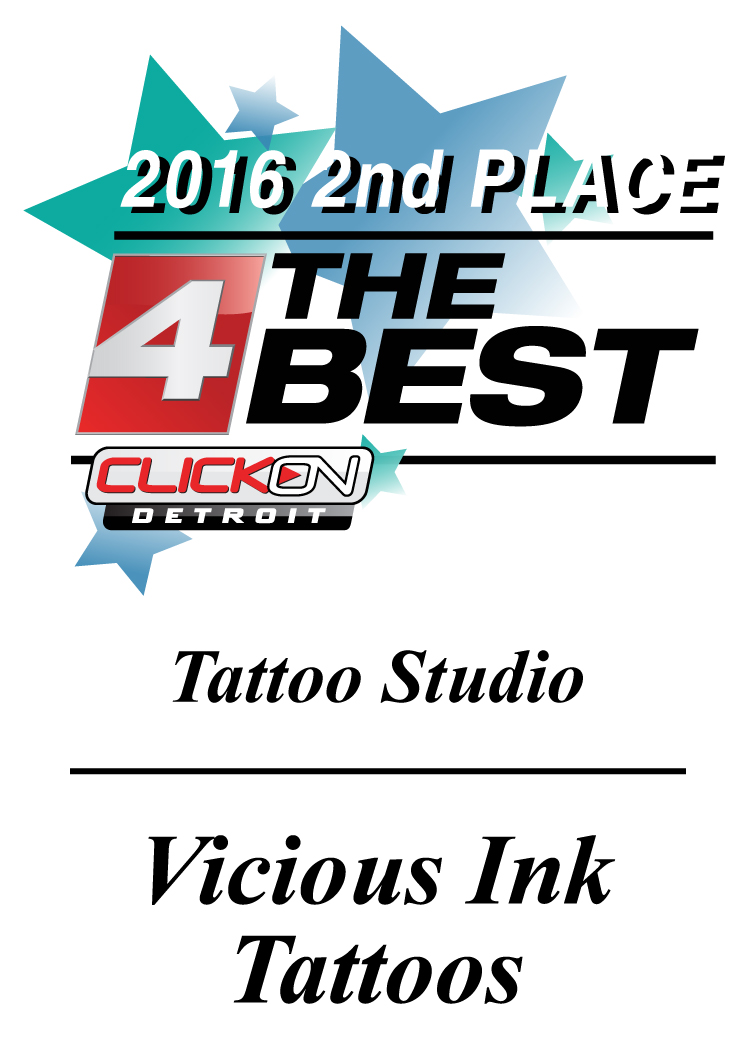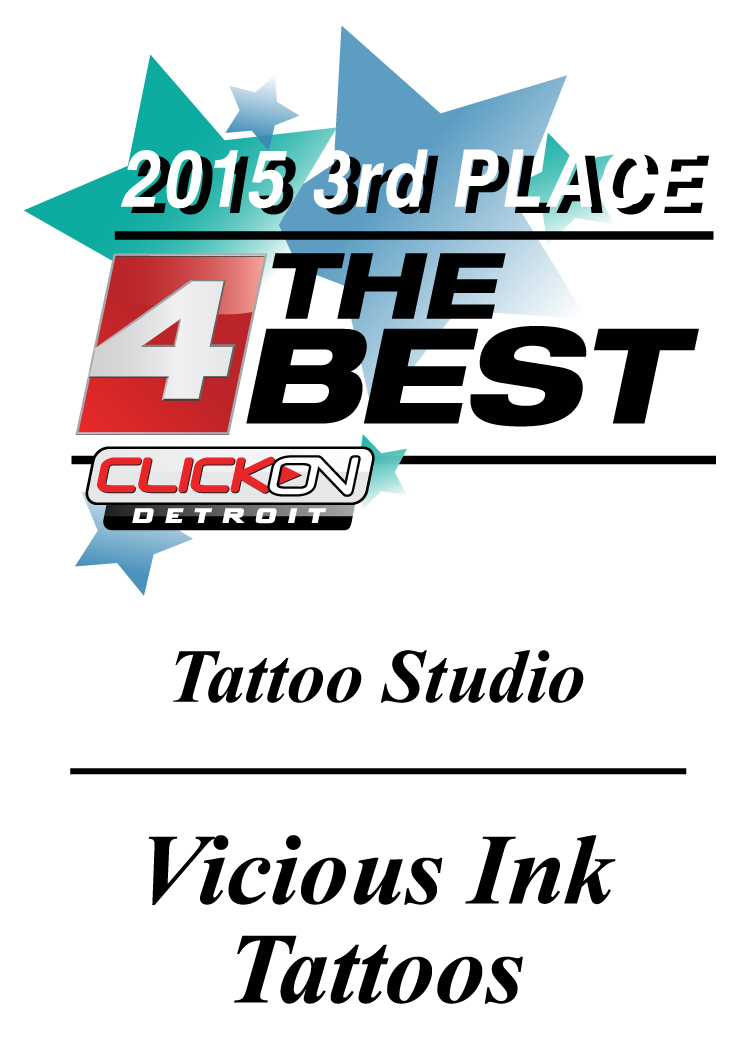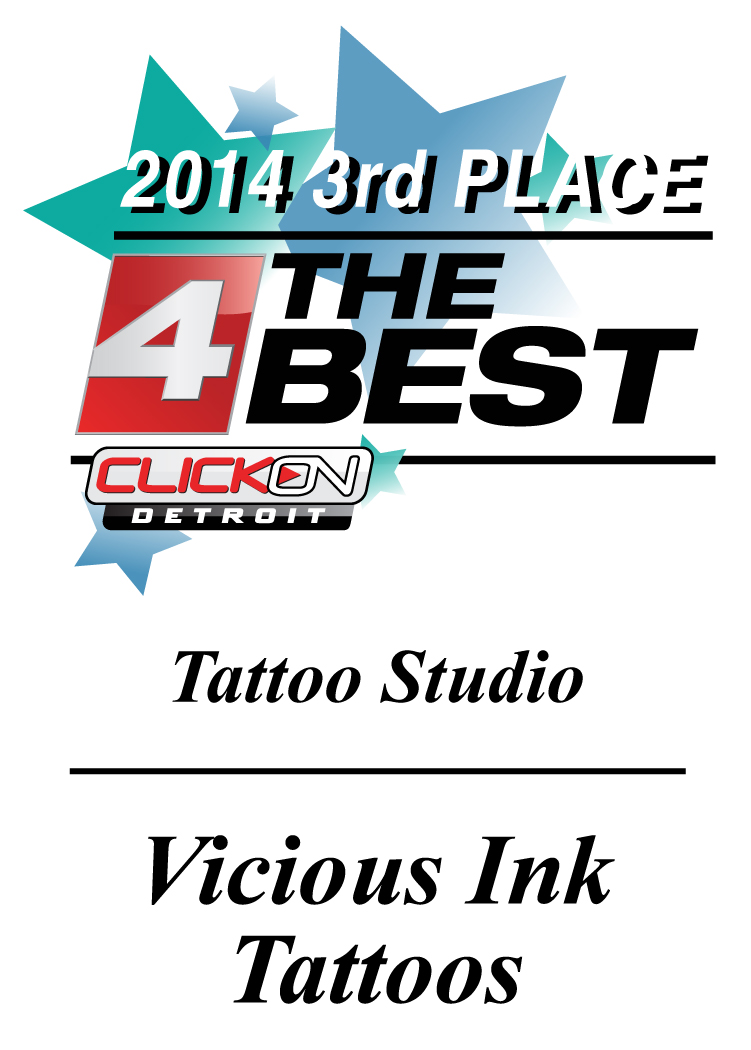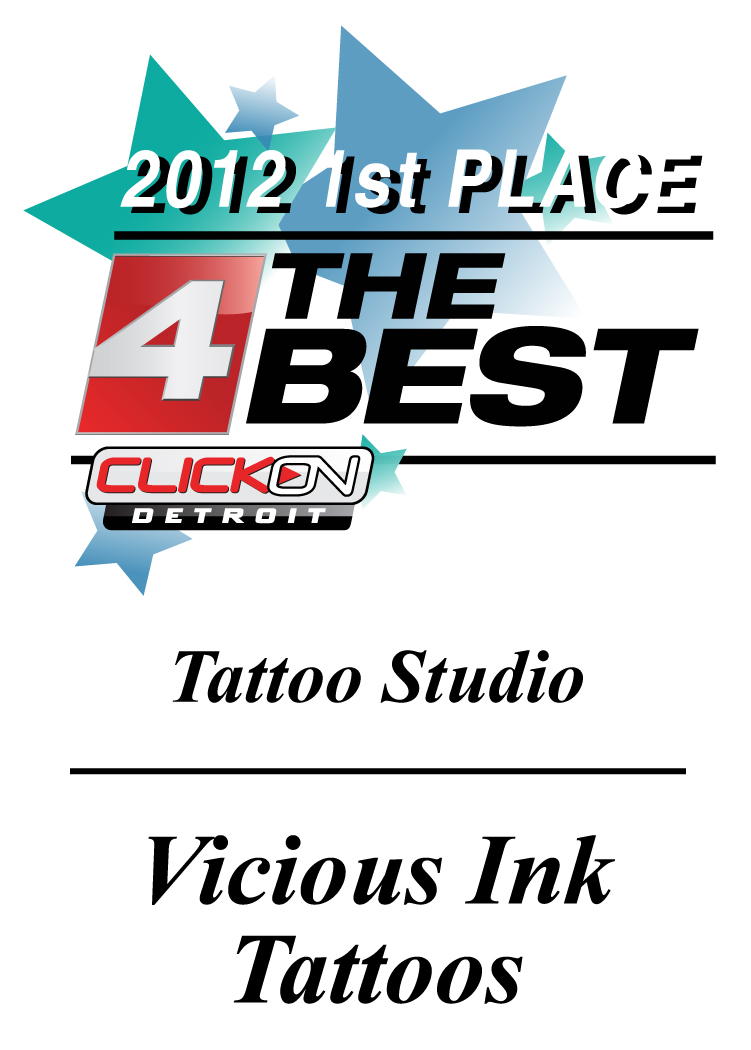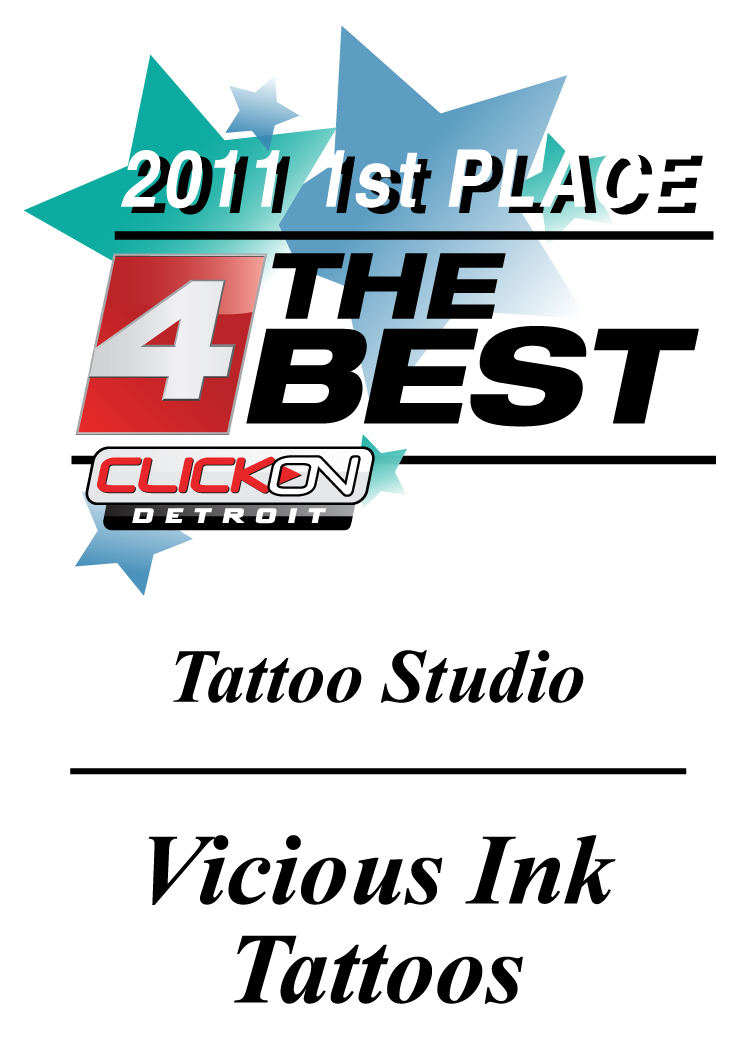 Thank you for voting us
Best Tattoo Shop
---
---
Monica(July 23, 2015 – 1:32 pm)
I have had all, but one of my tattoos done at vicious ink and there is a reason for that. They have phenomenal artists who do wonderful work! And I have plenty of piercings to rave about as well. Vicious Ink is truly my favorite shop, and a home away from home for me.
Deborah(July 13, 2015 – 9:01 pm)
They are true artists who are friendly and very helpful. Very professional. I wouldn't go any where else
Monica(June 18, 2015 – 11:10 am)
Amazing. I love this place! Quality work from amazing artists and the best jewlery from experienced piercers now they have two locations! Can't get any better than vicious ink.
Lucky(August 31, 2014 – 12:41 pm)
Amazing artists with amazing skill and professionalism – all my piercings and tattoos have been from this shop (7 tatts And 7 piercings ) won't go anywhere else.
Shelby(August 23, 2014 – 12:47 pm)
One of the best tattoo shops put there. Everyone is super cool, and professional. The shop is clean and the artwork is custom and clean.
Todd(August 16, 2014 – 11:07 am)
Enjoy your skin while your in it. 🙂
river(August 12, 2014 – 1:19 pm)
Vicious ink does the most absolutely best tattoos/ piercings i have ever seen!
Marvin(July 29, 2014 – 9:45 pm)
Best shop and employees in michigan!!! They took my husband and I as walk ins with our children!! Josh and JR are both amazing artists.
Jordan(July 11, 2014 – 2:37 pm)
I got my Friday the 13th tattoo i am very happy i got it. Love everyone there its a great shop to be at and i would go back again to get another tattoo thanks J.R. from Jordan Fletcher
Elisabeth(August 28, 2012 – 2:00 pm)
Super awesome people. Very clean shop. Artwork that will make your head explode! Extremely talented artists.Why are you still reading this?….get going to Vicious Ink and get a tattoo!
Anonymous
I have 40 hours worth of work done by Randy, and still getting more. I wouldn't think to go anywhere else.
Anonymous
Awesome ARTWORK, clean facilities, the coolest staff, hot babes hanging out, totally great environment, second to none!
Sammie
Best place to get tattoos by far.amazing work and great prices